Mario & Sonic At The Rio 2016 Olympic Games To Be Delisted From Nintendo eShop
Added: 22.12.2017 17:30 | 7 views | 0 comments



Mario & Sonic at the Rio 2016 Olympic Games was released for Nintendo Wii U and Nintendo 3DS, and it has been announced that the digital versions of the game are to be delisted from the 3DS and Wii U eShop next week.
Read on !
More Festive Switch, 3DS And Wii U eShop Discounts Hit Europe
Added: 21.12.2017 14:40 | 5 views | 0 comments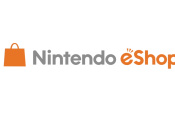 WWE! L.A. Noire! FAST RMX! Sine Mora EX!
From:
www.nintendolife.com
Next Week, Mario & Sonic Rio 2016 Is Going To Be Removed From The 3DS & Wii U eShop
Added: 20.12.2017 3:51 | 13 views | 0 comments


If you plan to buy a digital copy of Mario & Sonic at the Rio 2016 Olympic Games, you don't have much time left. Nintendo will be removing the game from the Nintendo 3DS and Wii U eShop on December 27th at 10:00am Japan Standard Time. On the East coast of the US, this would […]
Star Ghost Coming To Nintendo Switch On November 30, 2017
Added: 15.11.2017 11:42 | 6 views | 0 comments


Rainy Frog has announced that Star Ghost, one of the gems of the Wii U eShop, launches worldwide for Nintendo
From:
www.handheldplayers.com
UK: The Nintendo Halloween Sale Is Now Live
Added: 24.10.2017 16:55 | 16 views | 0 comments


As Nintendo previously promised the Halloween sale on the Nintendo Switch, Nintendo 3DS, and Wii U eShops is now live. There's a variety of bargains to be found on the eShop and Trusted Reviews have pointed towards the ones that are more likely to captivate your interest. Here's a selection of the games that are […]
U.S: Bomberman '93 Is Heading To The Wii U Virtual Console
Added: 14.10.2017 20:48 | 26 views | 0 comments


The beloved Bomberman franchise is back on the Wii U as Bomberman '93 has been listed by the ESRB for the Virtual Console. It's not apparent when it will arrive on the Wii U eShop but it could be included in Thursday's Nintendo downloads. We shall have to wait and see. Source Advertisements Filed under: […]
Just Dance 2018 Demo Now Available On Switch And Wii U eShop
Added: 03.10.2017 20:06 | 15 views | 0 comments


Every year we're treated to a new Just Dance game and this year is no different as Just Dance 2018 will be hitting store and digital shelves on 26th October for the Nintendo Switch, Wii U and Wii. If you're wanting to strut your stuff a little earlier then you'll be happy to know that […]