House of the Dead: Scarlet Dawn - Sega Announce New Zombie Shooter for Arcades
Added: 15.01.2018 21:47 | 0 views | 0 comments


Sega Interactive has announced House of the Dead: Scarlet Dawn for Arcades -powered by Unreal Engine 4. Check out the first gameplay screenshots and fos after the break!
New UK studio from makers of Driveclub, MotorStorm
Added: 15.01.2018 17:00 | 0 views | 0 comments


A number of ex-Driveclub and Motorstorm staff have reformed under a new Liverpool label: Wushu Studios. It's a refreshed name and vision for Secret Sorcery, the small indie team previously behind PlayStation VR god game Tethered.
Wushu has added new talent as well, however. Former Mass Effect 3 concept artist Dave Figini has been brought aboard, along with a certain internet-famous Mass Effect fan and industry insider: Nate Najda, who you may better know as NeoGAF and now ResetEra tipster shinobi.
Together, the studio is developing a sci-fi game based around on a new IP and built using Unreal Engine 4. Work began on a prototype back in September last year.
Here is F-ZERO X being recreated in Unreal Engine 4
Added: 15.01.2018 16:48 | 0 views | 0 comments


CryZENx, best known for his Zelda: Ocarina of Time recreations in Unreal Engine 4, has released a new video showing F-Zero X in Unreal Engine 4. This video shows one track from F-Zero X being recreated in Unreal Engine 4 and proper gameplay features (as players can control the ship and get various speed boosts).
Unreal Engine Powered F-Zero X Concept Astonishes, Goes Fast
Added: 15.01.2018 13:00 | 0 views | 0 comments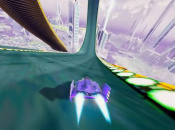 "YOU GOT UNREAL ENGINE POWA!"
Lufia: The Legend Returns' large cast makes the game stronger
Added: 12.01.2018 1:48 | 0 views | 0 comments


Have [people] ever considered how unrealistic it is when [people] see games where a small group of heroes somehow topple gods and save the world? A group of four or six teenagers or young adults managing to do it all? It could be considered quite a stretch. Some games acknowledge this by offering a larger party to make their premise more plausible, but it is Lufia: The Legend Returns that goes above and beyond to present a solid cast. This games 12 heroes and heroines come together to strike down the Sinistrals in a way that makes a bit more sense.
The Plight of the Indie Developed Survival Video Game
Added: 10.01.2018 18:48 | 4 views | 0 comments


More than a decade ago, the concept of an open-world game built around the struggles of survival in a cruel environment was new and fresh. It may have seen its first inception in the early 90s with UnReal World and later again in 2006 with the Java-released Wurm Online, but the genre didnt really become a genre until 2009, with the release of Minecraft.
Kingpin Power2 Mod V1.3 (Linux)
Added: 10.01.2018 12:41 | 1 views | 0 comments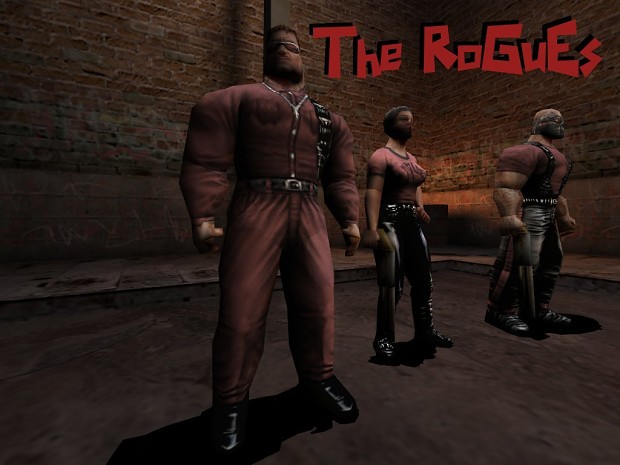 Power2 is a team based, capture and hold style mod similar in play to the Unreal Tournament mod 'Domination'. Each map contains three control points which the two teams must control to gain points and win the round. The two opposing teams are called Warriors and Rogues. A control point is captured by touching it &- when it has been captured its colour will change to red if you are a Warrior, and blue if you are a Rogue &- The team as a whole gets 1 point each 5 seconds for each control point they have captured. A control point cannot be recaptured within 10 seconds of capture.