Female StarCraft 2 Player Earns Historic Win at IEM Pyeongchang
Added: 07.02.2018 23:48 | 4 views | 0 comments


At the Intel Extreme Masters event in Pyeongchang, South Korea, a female StarCraft 2 player rose up above 18 others to secure an historic win.
Scarlett wins Intel's pre-Winter Olympics 2018 StarCraft 2 event
Added: 07.02.2018 15:22 | 4 views | 0 comments


Sasha "Scarlett" Hostyn lifts the trophy for Team Expert.
We All Made Up That D.Va Was a StarCraft Pro; Overwatch's Lead Writer Insists
Added: 04.02.2018 18:47 | 3 views | 0 comments


Twinfinite: Apparently weve all been taking crazy pills. Michael Chu, lead writer of Overwatch, took to Twitter the other day to address a misconception that D.Va was a StarCraft pro before joining Meka.
World of Warcraft expansion Battle for Azeroth will be released this summer
Added: 31.01.2018 12:37 | 3 views | 0 comments


Blizzard has said Battle for Azeroth, the seventh World of Warcraft expansion, will launch this summer - a date further clarified to mean on or before 21st September 2018.
Pre-purchasing the expansion - buying it outright ahead of time - comes with benefits. One of those is an immediately available free boost to the game's current level cap of 110; another is a head start on quests to unlock Allied Races in the full Battle for Azeroth expansion. It's not clear how much of the quests you can complete.
A more expensive Digital Deluxe Edition (£53) offers a Seabraid Stallion Alliance mount or Gilded Ravasaur Horde mount in World of Warcraft, and a cute baby Tortollan pet. There are also some voice lines, sprays and icons for Overwatch; a Hearthstone card back; a Heroes of the Storm Flamesaber mount; and Horde and Alliance StarCraft 2 sprays.
Starcraft: GAG Mania Draft v2.7.2
Added: 25.01.2018 7:45 | 5 views | 0 comments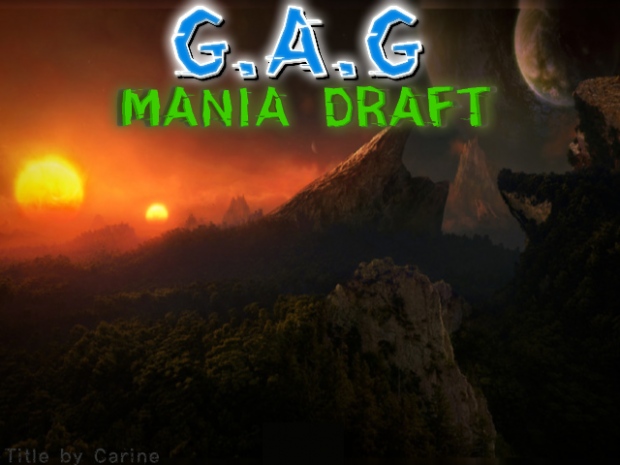 Fixed Unknown crash Issue and balance edited
Post Human W.A.R. Review | KeenGamer
Added: 24.01.2018 4:48 | 4 views | 0 comments


Post Human W.A.R. the new tactical strategy game from Studio Chahut has unique battle mechanics which employ a champion system as well as base defense. With a funny, over-the-top story, as well as incredibly thorough voice-acting and animation, the game is as captivating as it is challenging for gamers of every level.The game is so well polished you won't believe it's an indie title! Do you enjoy games like Fire Emblem or Starcraft? If so, you must give Post Human W.A.R. a try!
Overwatch's Blizzard World map now live, with new cosmetics to boot
Added: 23.01.2018 23:00 | 3 views | 0 comments


Overwatch's newest multiplayer map, Blizzard World, is now live, as are over 100 new cosmetic options. Blizzard World is a Hybrid map, designed as a theme park of everything Blizzard. As the attacking team moves the payload through the map, the fight will pass environments styled after various Blizzard Entertainment properties like StarCraft, World of ...]
They Are Billions Early Access Review - IGN
Added: 19.01.2018 22:49 | 3 views | 0 comments


By evoking one of StarCrafts most memorable Terran-vs-Zerg missions, the Early Access version of They Are Billions has caught onto a great idea: its a simple but high-stakes real-time strategy game of survival against an overwhelming, intensifying horde. With a randomized map throwing your plans into uncertainty and no ability to save and reload when things go wrong, every game is a tense turtling battle.