Devil May Cry HD Collection (Xbox One & PS4) Review | Ulvespill
Added: 14.03.2018 14:47 | 0 views | 0 comments


Author: Joakim Ulvær Our favorite demon slayer has returned once more on next-gen consoles, to give us a chance to play through the three original Devil May Cry games from the PS2 era. The same trilogy was released on PlayStation 3 and Xbox 360 in 2012, but now playing in 1080p and 60fps.
The making of Shadow of the Colossus on PS4
Added: 11.03.2018 16:00 | 3 views | 0 comments


Now known as the 'masters of the remaster', Bluepoint Games has a well-earned, solid gold reputation for delivering some of the best current-gen - and indeed last-gen - ports of gaming's most beloved properties. From Metal Gear Solid to God of War, from Gravity Rush to the Uncharted trilogy, Bluepoint's work has been uniformly excellent across the years.
However, with the recently released Shadow of the Colossus remake, the studio has pushed on to a new level. The developer has built upon its existing PS3 remastering efforts with a full-blown remake, reimagining Team Ico's original work with a release that captures and enhances the unique ambience of the PS2 classic, executed to today's triple-A gaming standards.
That said, despite some extensive pre-launch marketing, there's still a lot that we don't know about this game. What engine technologies did Bluepoint draw upon to create this remake? To what extent does original Team Ico codebase factor into the new game? And looking towards Shadow's stunning PlayStation 4 Pro implementation, how does the team manage to make its 40fps 4K mode look so good despite a 1440p base framebuffer? And conversely, looking at the performance mode, how did Bluepoint hit its 60fps target so consistently when so many have failed?
TT Isle of Man: Ride on the Edge is a relentlessly tense bike racer
Added: 07.03.2018 17:47 | 1 views | 0 comments


The Isle of Man TT Mountain Course is renowned for being the longest and most dangerous road circuit in the world and one of the most daunting challenges a competitive rider will ever face. Since the annual Tourist Trophy championship began in 1907, the course has tragically claimed the lives of over 200 riders. Containing 264 corners and spanning 37.7 miles of unforgiving narrow villages, terrifying high-speed straights enabling speeds approaching 200 mph, and twisty mountain roads, it makes the Nurburgring Nordschleife look tame. It's perhaps surprising, then, that the infamous Isle of Man circuit hasn't featured in a video game for a decade - not since Jester Interactive's TT Superbikes Legends game on the PS2 released in 2008, in fact, despite it being frequently requested. Seemingly, no developer has been willing to take on the mighty challenge of reproducing the 37.7-mile long course in a modern racing game - until now. Enter TT Isle of Man: Ride on the Edge developed by Ky...
Capcom's cult classic Killer7 is making a return, courtesy of Suda51's Let It Die
Added: 28.02.2018 20:49 | 1 views | 0 comments


Grasshopper Manufacture has announced that it's reviving Capcom's cult classic Killer7, via a new "collab" event in the free-to-play PS4 hack-and-slasher Let It Die.
The crossover, which is due to launch some time this spring, is happening in honour of Grasshopper Manufacture's 20th anniversary. The Let It Die studio is, of course, headed by idiosyncratic designer Suda51, who served as director on the GameCube and PS2 game Killer7. Which, as a reminder, looked something like this in classic 2005 fuzzy-o-vision:
There's no word yet on what, exactly, this new collaboration event might entail, but previous Let It Die crossovers - such as those with and Gravity Rush 2 - have introduced the likes of themed decals and outfits.
[PS2 mod] Blue Shift - Beta release
Added: 28.02.2018 20:01 | 2 views | 0 comments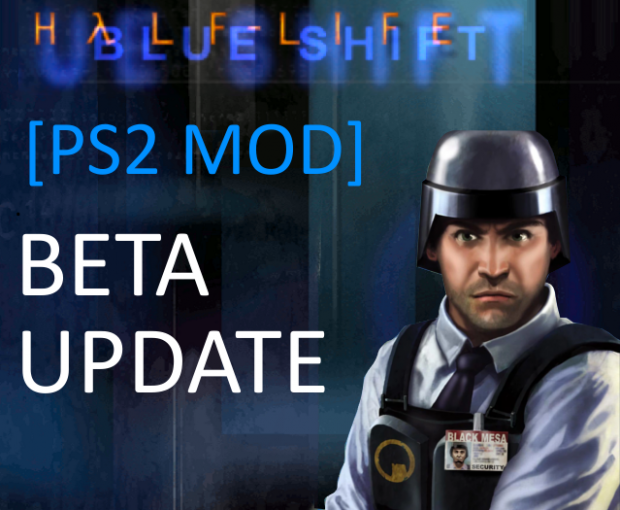 This is beta release of unofficial Half&-Life: Blue Shift PS2 port. PLEASE, READ README.TXT FILE FOR INSTRUCTIONS ON RESOLVING ISSUES AND INSTALLATION DETAILS.
[PS2 mod] Half-Life: Uplink - Beta release
Added: 27.02.2018 19:53 | 6 views | 0 comments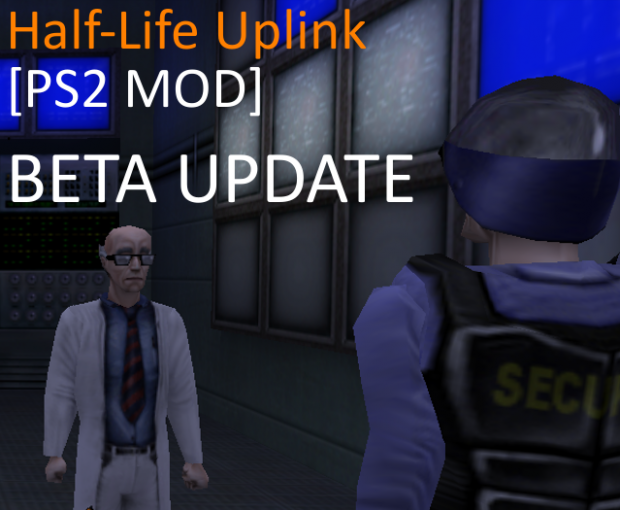 This is beta release of unofficial PS2 port of Half&-Life: Uplink.
Mulaka Review Old Mexican Mythology meets Old School Game Play | FingerGuns
Added: 26.02.2018 14:47 | 0 views | 0 comments


Sean @ FG: Mulaka harks back to the hayday of the PS2 action platformer while bringing an original native Mexican folk tale to life.
Older articles

»