Mercenaries Saga Chronicles Brings A Trilogy Of Tactical RPGs To Your Switch In February
Added: 15.01.2018 21:15 | 0 views | 0 comments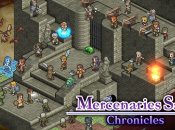 Will Of The White Lions will be a console first
Netflix 'Still Exploring the Opportunity' for Switch App
Added: 15.01.2018 21:11 | 0 views | 0 comments


Netflix is "still exploring the opportunity" to bring their streaming service to the Nintendo Switch.
Indie Sports Curio Disc Jam To Fling Itself Onto Nintendo Switch on 8th February
Added: 15.01.2018 21:00 | 0 views | 0 comments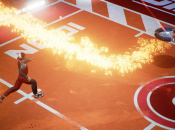 We're jammin'
From:
www.nintendolife.com
Nintendo has not changed its mind about VR
Added: 15.01.2018 20:30 | 0 views | 0 comments


Nintendo is killing it in sales and critical acclaim at the moment, and it's not about to sacrifice its hot streak by betting on untested technology, according to a recent interview with Nintendo France managing director Philippe Lavoué. Continuing its "wait and see" approach to virtual reality, Lavoué stated that Nintendo still doubts VR's mainstream ...]
Netflix has some disappointing news for Nintendo Switch owners
Added: 15.01.2018 20:00 | 0 views | 0 comments


The Nintendo Switch has been out for over 10 months now, and the hybrid portable-home console has a pretty sweet lineup of games. Still missing from the console, however, are a few important non-gaming features, including the Virtual Console (no news), the Switch's paid online service (currently delayed until fall 2018), and any kind of ...]
Guide: How To Get All The New Armour And Gear In Zelda: Breath Of The Wild's Champions' Ballad DLC
Added: 15.01.2018 20:00 | 0 views | 0 comments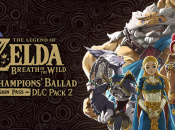 Armour up
Netflix says no plans for a Nintendo Switch app
Added: 15.01.2018 18:25 | 0 views | 0 comments


No streaming for you, apparently.
BlazBlue Cross Tag Battle gets a release date, first DLC character revealed
Added: 15.01.2018 18:20 | 0 views | 0 comments


BlazBlue Cross Tag Battle, the new game in Arc System Works' 2D fighting series, will be available on PlayStation 4, Nintendo Switch, and PC from June 5th, 2018 in North America. The game will launch with 20 characters, including Ragna the Bloodedge from BlazBlue, Yu from Persona 4 Ultimate Arena, Hyde from Under Night In-Birth, and Ruby Rose from Rooster ...]
Guide: How To Beat The Champions' Ballad DLC In Zelda: Breath Of The Wild
Added: 15.01.2018 17:45 | 0 views | 0 comments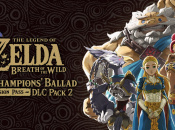 A complete walkthrough