Night in the Woods Nintendo Switch Trailer
Added: 16.01.2018 22:08 | 0 views | 0 comments


Explore the town of Possum Springs as Mae, who's returned home from college to a town that's changed more than she expected, now coming to Switch on Feb. 1.
Feature: Drumming To The Beat With Switch Music Title Gal Metal
Added: 16.01.2018 21:45 | 0 views | 0 comments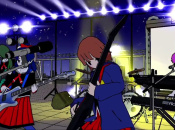 "There are no rules and no limit"
Nintendo Selects adds three new games to its discounted lineup
Added: 16.01.2018 21:30 | 0 views | 0 comments


The Nintendo Selects program, which is a re-released collection of games at a discounted price for various Nintendo platforms, is officially adding three more Nintendo 3DS titles in North America. While newly priced games are welcome, included in the trio is one game that, sadly, shuts down recent speculation over its arrival on the Switch. ...]
The Anthropomorphic Mystery Of Night In The Woods Arrives On Switch This Feb
Added: 16.01.2018 21:15 | 0 views | 0 comments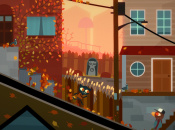 If you go down to the woods today...
Wield The Power Of Gods (And Some Huge Guns) As Immortal Redneck Heads To Switch
Added: 16.01.2018 20:45 | 0 views | 0 comments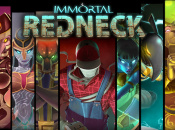 A new kind of pyramid scheme
Nintendo Switch, 3DS And Wii U Network Maintenance Happening This Week
Added: 16.01.2018 20:24 | 0 views | 0 comments


Starting today, some online features won't be available for a few hours as Nintendo is performing network maintenance for all three platforms; Nintendo Switch, 3DS and the Wii U. Check out the image below to see what will be affected and when. Source Advertisements
Nintendo might have confirmed Pokémon for Switch is coming this year
Added: 16.01.2018 20:00 | 0 views | 0 comments


While the latest Nintendo Direct Mini brought a good deal of surprises to players, like Dark Souls remastered for current generation consoles and a Switch port of Donkey Kong Country: Tropical Freeze, there were a few titles that didn't get any attention. Many fans were hoping formation on Metroid Prime 4 and the next ...]