The beauty of asymmetric multiplayer – Reader's Feature
Added: 17.12.2017 1:00 | 0 views | 0 comments


A reader talks up the joy of purposefully unbalanced multiplayer games, from Splinter Cell's Spies vs Mercs to Nintendo Land.
PS4 vs Xbox One vs Nintendo Switch: Who Won 2017?
Added: 16.12.2017 21:48 | 0 views | 0 comments


2017 was an utterly historic year for games, but one company managed to dominate the zeitgeist nonetheless...
First 4 Figures Reveals Stunning Shovel Knight Collectibles
Added: 16.12.2017 12:00 | 0 views | 0 comments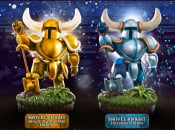 Beautiful, but not cheap
From:
www.nintendolife.com
Amiibo of the Year Awards 2017
Added: 16.12.2017 8:48 | 0 views | 0 comments


Alex S. from Link-Cable writes: "Ladies and gentlemen, welcome to the first ever (and if Google is to be believed, the worlds only) amiibo of the year awards! Now in their 3rd year on the market the amiibo craze has shown no signs of slowing down with 34 figures, 90 cards and 1 cereal box released over the last 365 for us to Collect, Customize and Compete with. Nintendos level of dedication to amiibo is not only impressive, but also noteworthy since amiibo are essentially the only toys to life figures still on the market, and so we decided to honor these little, plastic friends in 10 categories that celebrate all things amiibo. Which ones took home the honors? Lets find out!"
The Nintendo Switch: 700 Confirmed Games and Counting
Added: 16.12.2017 2:48 | 0 views | 0 comments


Kyle from Switchtactics notes; "By my count, there are now over 700 titles either released on or bound for the Nintendo Switch."
Pikachu Gets A Villainous Makeover With These New Secret Team Pokémon Plushies
Added: 16.12.2017 0:00 | 1 views | 0 comments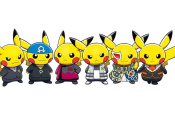 Because being bad doesn't mean you can't be cute
From:
www.nintendolife.com
Embers of Mirrim Review (Nintendo Switch) - Pixelated Gamer
Added: 15.12.2017 23:48 | 0 views | 0 comments


Creative Bytes Studios has created a truly atmospheric and unique platformer with Embers of Mirrim.  It's a different take on the genre that is well worth your time and support.  The campaign hosts a beautiful world and many interesting characters that make it an experience you won't soon forget.
Report claims Pokémon Stars was almost a real game made by Nintendo
Added: 15.12.2017 22:30 | 1 views | 0 comments


Back before Pokémon Ultra Sun and Ultra Moon were announced, fans speculated that the followup to Sun and Moon would be a singular game dubbed Pokémon Stars. Now, Eurogamer has followed up with some insider sources, and revealed that maybe the Pokémon Stars rumor wasn't so crazy after all. According to some inside sources speaking ...]