The emotional visual novel One Last Crane has started its final countdown on Kickstarter
Added: 23.03.2018 10:47 | 0 views | 0 comments


DigitalEZ just informed me (Robin Ek, TGG) that their upcoming emotional visual novel "One Last Crane" just got one week left to go on Kickstarter. So if you like visual novels, then you should most definitely check out "One Last Crane".
The Man Behind The Hat: An Interview with Hyroglyphik Games
Added: 22.03.2018 11:47 | 0 views | 0 comments


The Indie Game Website Says: "We talk kickstarter and development details with Hyroglyphik Games, the creators of upcoming competitive 4-player indie arena game, King of the Hat."
Agony Publisher's Next Horror Game, The Beast Inside, Passes Initial Crowdfunding Goal
Added: 21.03.2018 23:47 | 0 views | 0 comments


Despite being best known for simulators, Polish publisher PlayWay is making a name for itself for horror games, with its latest, The Beast Inside, passing its initial Kickstarter funding goal.
skybeasts pre alpha demo
Added: 21.03.2018 2:41 | 2 views | 0 comments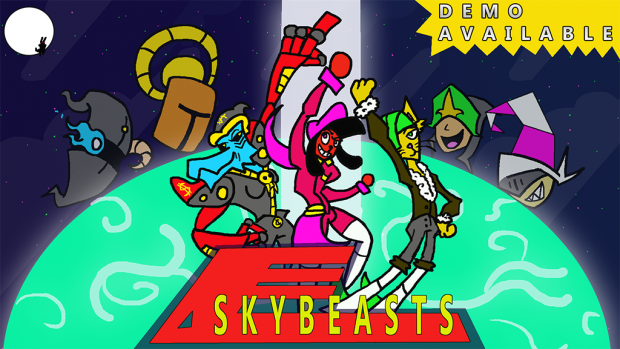 A demo showcasing my capability to build a shoot em up with the dodge mechanic. Support the game on kickstarter to keep developement going.
Horror Game Agony Delayed 10 Days Before Release Date
Added: 20.03.2018 16:47 | 0 views | 0 comments


The upcoming survival horror game, Agony, has been delayed from its planned March 30 release date. Unfortunately for fans, no replacement date was given in the update. The announcement was made through the projects Kickstarter page by developers Madmind Studio despite the fast approaching deadline. Madmind has stated that the decision was for further optimisation.
Crowdfunded Biking Game Lonely Mountains: Downhill Has Core Systems Redesigned
Added: 19.03.2018 2:47 | 1 views | 0 comments


"Megagon Industries has redesigned the terrain system powering its Kickstarter-funded biking game Lonely Mountains: Downhill in an effort to create a smoother, more diverse end product."
Ghost of a Tale PC Performance Analysis
Added: 18.03.2018 6:47 | 2 views | 0 comments


DSOGaming writes: "Ghost of a Tale is a game weve been following these past few years. Back in 2013, SeithCG launched a Kickstarter campaign and after almost five years, the game has been fully released on the PC. Ghost of a Tale is powered by the Unity Engine, though it was first using Cryteks CryEngine 3, so its time now to benchmark it and see how it performs on the PC platform."
Re:Legend, Southeast Asia's Most Successful Kickstarter, Is Coming To Switch
Added: 15.03.2018 16:10 | 2 views | 0 comments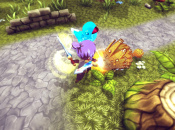 An RPG/simulation hybrid, don't ya know
From:
www.nintendolife.com