PadMod for Quake3 - (win32 installer)
Added: 23.03.2018 21:35 | 0 views | 0 comments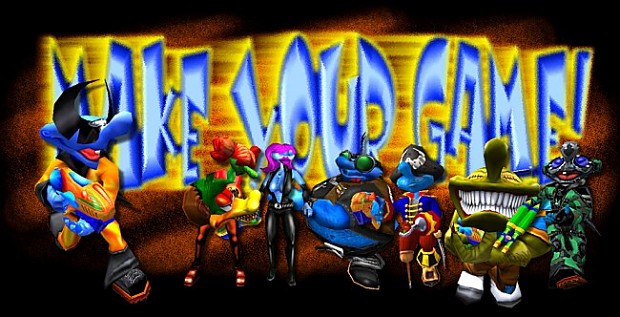 This is a re&-re&-release of the original World of Padman mod for Quake 3 &- a.k.a. "PadMod", originally released on June 18th 2004.
Team VVV Racing Game Awards 2018: Best Vehicle Selection
Added: 23.03.2018 19:47 | 1 views | 0 comments


Featuring over 700 cars, Forza Motorsport 7 boasts by far the largest and most varied selection of cars in any current generation racing game, each reproduced in immaculate detail. What makes the encyclopaedic car collections in Forza Motorsport game so special is how they resonate with enthusiasts the team at Turn 10 Studios clearly have an unbridled passion for all things automotive, and this is reflected in the vehicle selection. Take the cover car: the Porsche 911 GT2 RS, the most powerful road-going 911 ever created, debuted at E3 2017 both in the real and virtual world, which a testament to the close relationship Turn 10 has with manufacturers. Whenever a car debuts in a racing game, its usually in Forza Motorsport. Classic car fans arent left out either, as Forza Motorsport 7 also has an unrivalled selection of vintage cars.
DropMix – Six Months Later
Added: 23.03.2018 16:00 | 0 views | 0 comments


A pre-E3 event last year was the first time I got to check out Harmonix and Hasbro's crazy new project called DropMix. The idea, for those of you who may never have seen or heard of the collaboration, was the combining of a physical plastic deck, software running on a smart device of your choice, ...]
Super Smash Bros. Switch & Splatoon 2 Nintendo World Championship - E3 2018
Added: 23.03.2018 13:46 | 0 views | 0 comments


Nintendo presents the Splatoon 2 World Championship 2018 and Super Smash Bros. Invitational 2018 in Los Angeles, CA on June 11-12.
Nintendo Opens Its E3 2018 Website
Added: 23.03.2018 12:35 | 0 views | 0 comments


Nintendo opens up its own dedicated E3 site in preparation for this year's expo.
Nintendo's E3 2018 Site Is Now Open For Business
Added: 23.03.2018 10:45 | 0 views | 0 comments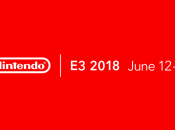 June is closing in fast
We're going to see a whole lot more Smash Bros. Switch soon
Added: 22.03.2018 19:30 | 0 views | 0 comments


Nintendo's new Super Smash Bros. game on the Nintendo Switch will be appearing at E3 2018, and it's getting its very own invitational tournament. Nintendo will hand-pick a group of players to compete in the tournament, which will run sometime during this year's E3. That means that we can expect to a glimpse of the ...]
Games Inbox: Next gen console timing, replaying Modern Warfare 2, and Nintendo at E3 2018
Added: 22.03.2018 17:51 | 1 views | 0 comments


The evening Inbox emphasises the importance of good facial animation, as one reader compares Sea Of Thieves to Animal Crossing.
Nintendo announce Super Smash Bros. for Switch will be playable for tournament at E3 2018
Added: 22.03.2018 16:44 | 1 views | 0 comments


A Splatoon 2 World Championship is also coming to E3.