Jesper Kyd is to make the soundtrack for Warhammer: Vermintide 2
Added: 19.01.2018 18:48 | 0 views | 0 comments


Independent Swedish developer Fatshark today revealed that BAFTA award-winning Danish composer Jesper Kyd (www.jesperkyd.com) is returning to compose an original soundtrack for the sequel to the first-person melee/shooter Warhammer: The End Times - Vermintide.
BAFTA 2018 Nominations Announced
Added: 09.01.2018 10:45 | 2 views | 0 comments


Guillermo del Toro's fantasy romance leads the pack with 12 nominations, with Three Billboards and Darkest Hour just behind.
Pokemon Go Captures BAFTA Award
Added: 30.11.2017 8:53 | 6 views | 0 comments


BAFTA Children's Awards recognises Niantic Labs AR title Pokemon Go.
BAFTA Breakthrough Winner Joins Reality Clash Development Team
Added: 01.11.2017 21:53 | 5 views | 0 comments


Upcoming AR title uses blockchain technology for funding and in-game mechanics.
Virtous2
Added: 29.10.2017 17:53 | 2 views | 0 comments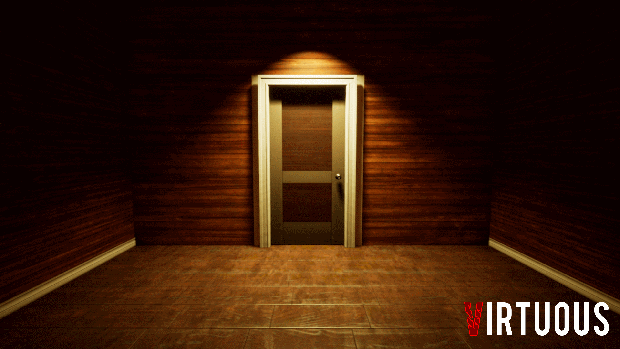 This is the demo for our new game. BAF STUDIOS....
Here's All the News From the 2017 BAFTA Awards
Added: 28.10.2017 7:09 | 5 views | 0 comments


The awards honor exceptionalism in international film and television.
How to Watch the Britannia Awards Live on IGN
Added: 25.10.2017 22:51 | 4 views | 0 comments


IGN is streaming BAFTA's major awards show this Friday! Here's how you can watch to see Matt Damon, Aziz Ansari and more!
Rogue Trooper Redux Is Now Available For Xbox One
Added: 17.10.2017 5:01 | 8 views | 0 comments


A pioneering tactical shooter and landmark comic book adaptation, Rogue Trooper is back, remastered and revitalised in true high definition. Experience acclaimed combat and explosive third person action in this BAFTA-nominated tale of betrayal and revenge at the far reaches ...]
Rogue Trooper Redux Is Now Available For Xbox One
Added: 17.10.2017 5:01 | 10 views | 0 comments


A pioneering tactical shooter and landmark comic book adaptation, Rogue Trooper is back, remastered and revitalised in true high definition. Experience acclaimed combat and explosive third person action in this BAFTA-nominated tale of betrayal and revenge at the far reaches […]